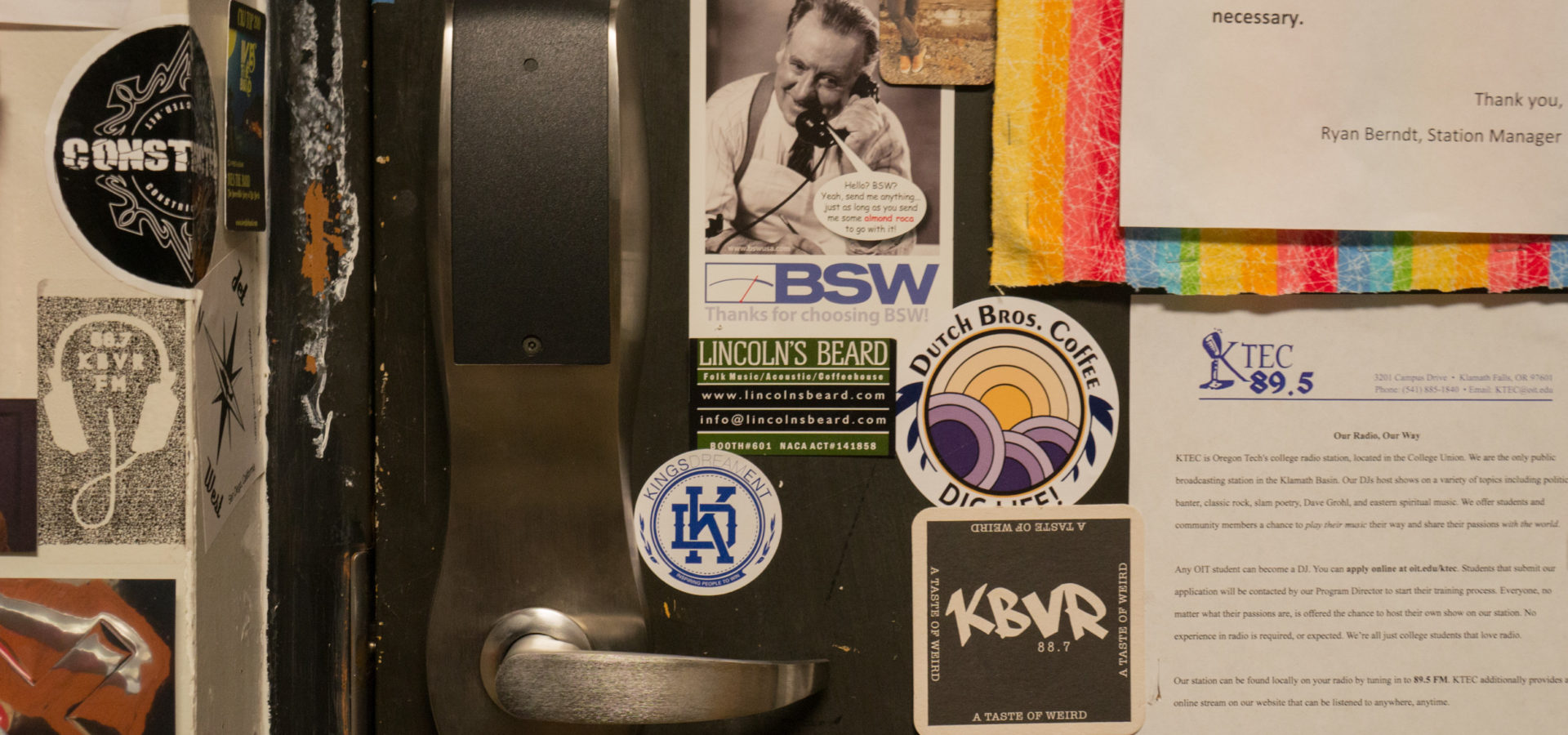 A Comprehensive List of Who Does What
---
Listed below are all the KTEC Staff positions and duties deriving from each. This page is meant as a reference guide for those looking to work with us here at KTEC and to help answer questions regarding our staff positions.
Station Manager
Responsible for the overseeing of all other KTEC positions. In charge of managing relations with The Oregon Institute of Technology, running and organizing meetings for staff and DJ's, as well as fielding complaints and concerns regarding KTEC and it's future.
Program Director
Responsible for overseeing the many live DJ shows on KTEC. Directs the training of KTEC DJs. Ensures that shows maintain a high level of quality. Helps direct the staff and our volunteers, under the authority of the Station Manager. Experience in radio is strongly preferred.
Music Director
Responsible for receiving and sorting through new music submissions as well as PSAs. The Music Director sets what the automation system plays when no live DJ is on air. Also responsible for recording station liners and promotional bits. Experience with recording equipment and software is desired, but not required. Knowledge of music and genres is required.
Production Director
Responsible for producing and mastering the station's liners. This includes but is not limited to: Top-of-the-hour legal liners, short promotional liners, long promotional liners, underwriting, DJ introduction liners, song introduction liners, and Safe Harbor warning liners.
Technology Specialist
Responsible for maintaining our many computers, servers, networks, and other equipment and technology in the station. Ideally, this person is an independent thinker who enjoys solving problems.
Marketing Coordinator
Responsible for the promotional aspects of the station: volunteer DJ recruitment, DJ appreciation dinners, on-campus promotional events, fundraisers, and more. Energy, enthusiasm, and creativity are key. Also responsible for negotiating deals for underwriting promotions and sponsorships with local businesses/students/clubs/other groups and for the upkeep and updating of KTEC's social media; posting on our blog/other social media, taking and posting photos and/or videos of KTEC events or other happenings, and researching other ways KTEC can make a stronger social/internet experience.